S'il vous plaît… écris-moi un message ! 
To celebrate the spirit of the Fête de la Francophonie, the French Embassy in the United States in partnership with the Antoine de Saint Exupéry Youth Foundation invites French-speaking students to take part – from March 1st to March 31st – in the Antoine de Saint Exupéry – Petit Prince 2023 Writing Contest. 
This contest, with its long history of promoting new ideas and innovation, is happy to celebrate the 80th anniversary of the publication (in French and in English) of Antoine de Saint Exupéry's major work; the Little Prince (Le Petit Prince), one of the most translated and read novels in the world. This edition of our contest will offer all French-speaking classes and learners, including public and private schools, Alliance françaises, and the FLAM association in the United States the opportunity to take part in a major writing and drawing contest based on the Little Prince.
This contest is open for two age groups of French learners:
Between the ages of 8 and 13 years old
Between the ages of 14 and 18 years old
---
⭐  Writing Contest Guidelines ⭐
---
Participants, along with French teachers, are invited to use the accompanying document that will allow teachers and classrooms to dive deeper into the world of the Little Prince all while answering questions based on themes of friendship, love, and unity.
Feeling inspired? Individual participants are invited to submit a short text in French of one-page maximum (5000 characters) following the guidelines in this online form HERE
Looking to create an activity in your classroom? Register HERE!
Upon registering, starting March 1st, you will receive, via email, access to the workbook which will allow you to create an activity and encourage students to take on a journey like the Little Prince answering questions on the theme of friendship, love, and unity.
                Bon courage et surtout bon voyage…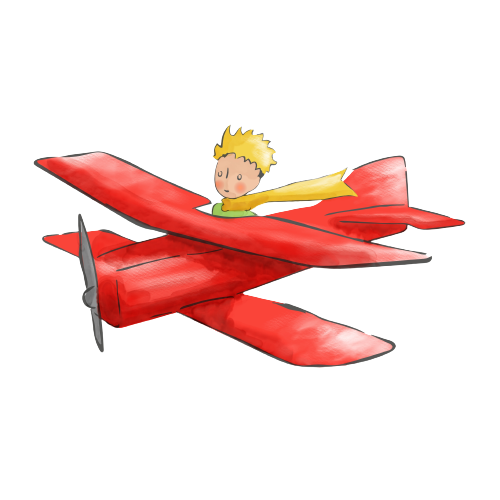 Cr: Cultural Services French Embassy in the United States – K-12 Education