This March, Apis Cera is launching Le Petit Prince premium candles in pure natural beeswax.
Made from 100% natural beeswax, these candles in the colors of the hero's tunic, offer a warm and welcoming atmosphere to immerse you in the enchanting world of The Little Prince.
In the box is a pink candle, a nod to our friend's famous flower.
With an elegant and neat design, this collector's box of candles is the perfect gift for any fan of the book or for anyone who appreciates high-quality natural products.
Hand-numbered and limited to only 1,000 pieces, this box is a true collector's item.
Order now to make your next party unforgettable with The Little Prince.
BONUS: 4 stickers are to collect:
– The first one in the boxes from 0 to 250
– The second one in the boxes from 251 to 500
– The third in the boxes from 501 to 750
– The fourth in boxes from 751 to 1000
⭐ Celebrate the 80th anniversary of The Little Prince with this magnificent box of candles colored for the occasion!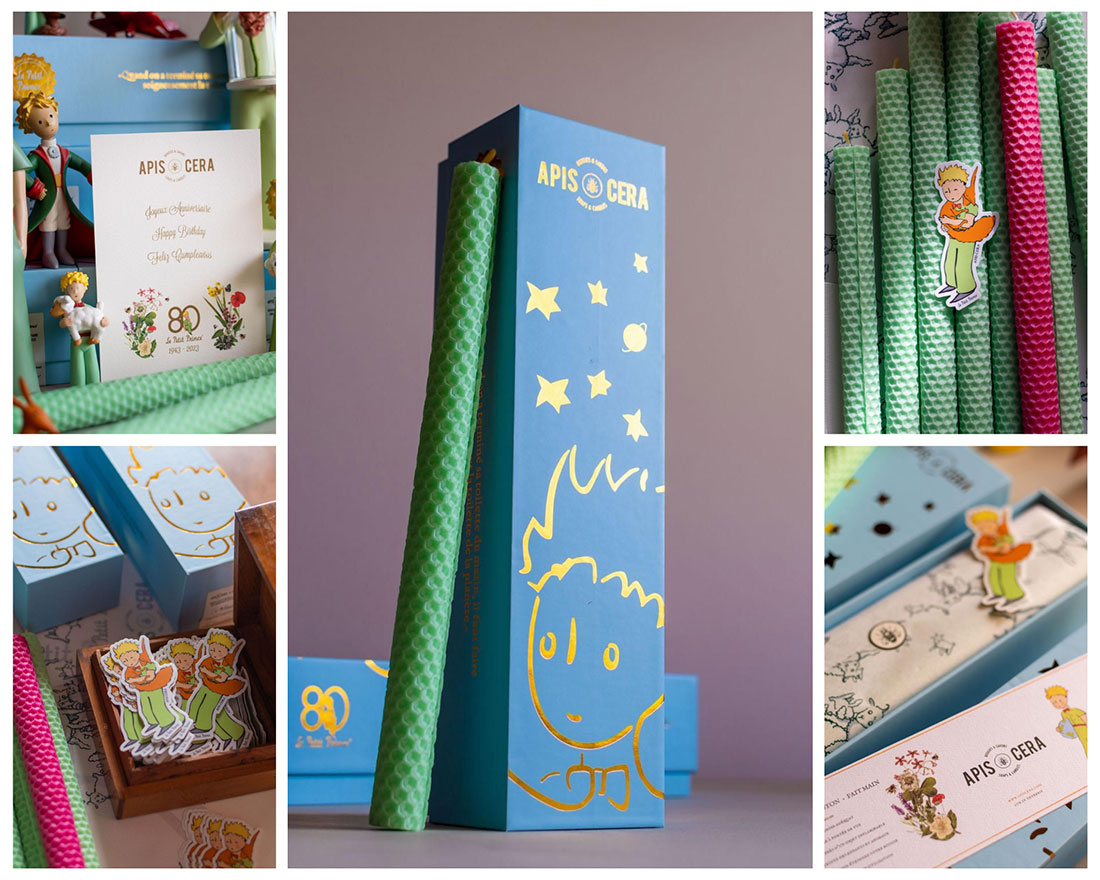 Quotes featured on the box:
« And since it is beautiful, it is truly useful. » Antoine de Saint-Exupéry – The Little Prince
« When you've finished washing and dressing each morning, you must tend your planet. » Antoine de Saint-Exupéry – The Little Prince
Over the years, Apis Cera has developed a fascinating array of original handmade products, each with its own personality. From the famous honeycomb candles to sturdy old-fashioned cast pillars and fine traditional candles, each of their candles is made from natural beeswax – a rare and expensive material. No chemicals, additives or dyes are used in the wicks of their 'non-smoking' candles, which are 100% pure cotton.