Cortefiel, the famous Spanish fashion brand, recently launched a collection of t-shirts featuring the character and universe of the Little Prince. ✨
The collection is a tribute to this timeless story and offers a unique fashion statement for fans of this iconic character. The t-shirts are designed to meet a diverse range of customers, with different sizes and styles available.
The collection is now available on the Cortefiel online store and in stores, offering fashion enthusiasts an elegant way to pay tribute to this beloved tale.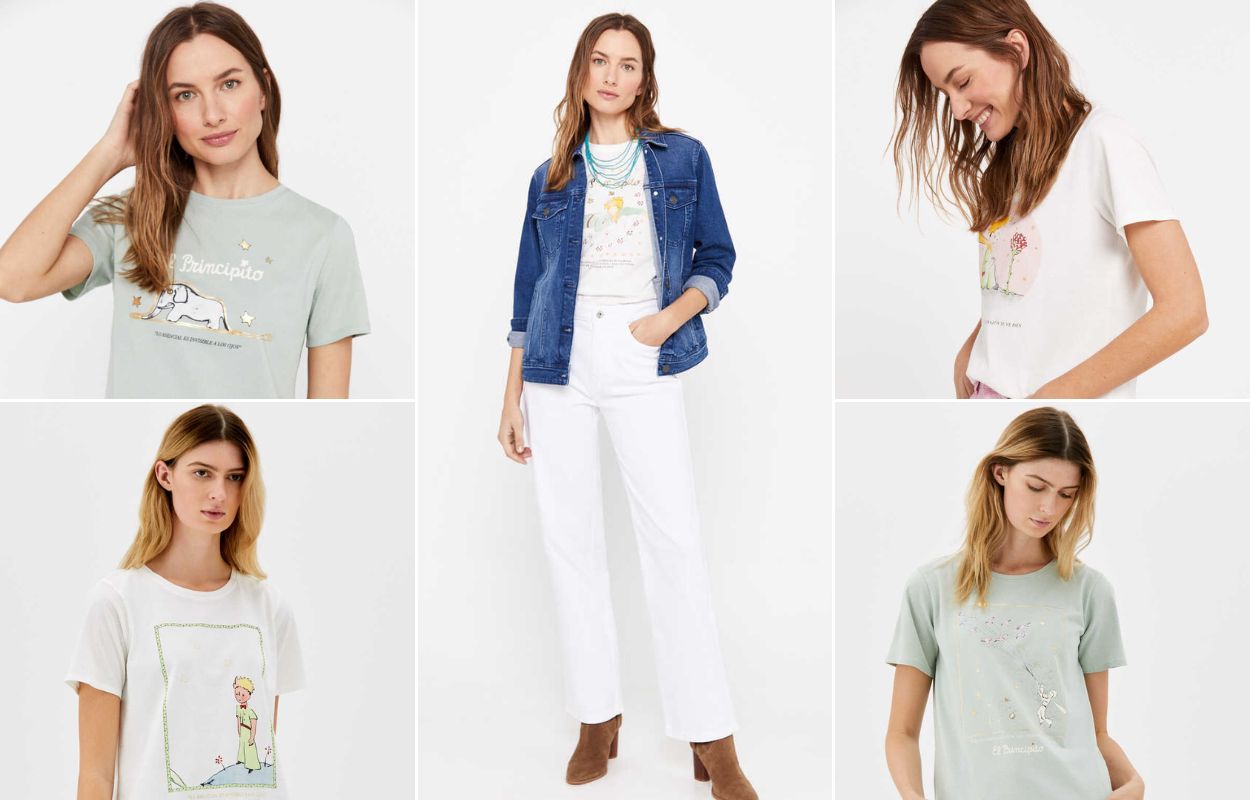 Cortefiel is Tendam's original brand. Created in 1945, it is aimed at men and women aged 35 to 45, young and curious. Through its collections, the brand invites its loyal clientele to discover an alternative fashion of quality and style. Cortefiel offers the latest trends and comfort to those who see the world with today's eyes.