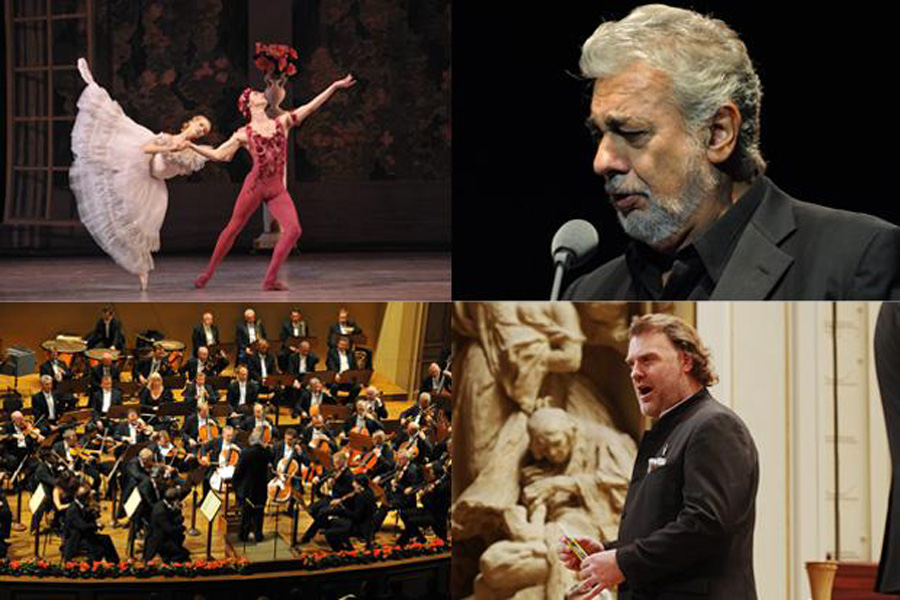 Hugh Grant will make a stage appearance in Abu Dhabi.
The famed British actor has been announced as a last-minute addition to the regional premiere of The Little Prince.
The 55-year-old will be the "live narrator", tasked with telling the classic tale, in a fresh musical adaptation by Nick Lloyd Webber and James D Reid.
Part of the continuing Abu Dhabi Festival, the family performance is an Arab World premiere, hosted at Emirates Palace on April 21 and 22.
The Little Prince is the debut musical from Lloyd Webber, the son of celebrated impresario Andrew Lloyd Webber. Co-written with creative partner James D Reid, the production received its debut in Belfast in 2011.
However in a fresh spin for the emirates, Grant will bring the French literary classic to life. First published in 1943, Antoine de Saint-Exupéry's much-loved novella has been translated into 230 languages and still sells one million copies a year.
The book tells the story of a pilot who crashes in the desert and meets a young boy from another planet, before setting off on a voyage into space.
Grant will narrate the story alongside an orchestra of 40 players and 13 principal singers and ensemble, under the baton of acclaimed music director Simon Lee.
In a joint statement, Lloyd Webber and Reid said: "We're delighted to welcome Hugh on board for the concert performances of The Little Princeat the Abu Dhabi Festival 2016 and are looking forward to working with him in April."
Before both performances the writers will host a preconcert talk, free to ticket holders, from 7pm in Emirates Palace Conference Lounge Centre.
Golden Globe-winner Grant is much-loved for his key roles in audience-pleasers such as the romantic comedies Four Weddings and a Funeral,Notting Hill, Bridget Jones' Diary and Love Actually.
The Abu Dhabi Festival runs throughout April, and also welcomes star-studded performances from Chinese pianist Lang Lang, Cuban dancer Carlos Acosta, French singers Natalie Dessay and Laurent Naouri. For more information and tickets, from Dh125, see www.abudhabifestival.ae