A plum, vanilla, and amber scented candle that reveals a 925 sterling silver bracelet inspired by The Little Prince 🕯
Dive into an olfactory journey that evokes sweet memories of childhood with the new The Little Prince scented candle by JewelCandle. Light it, and the sparkling notes of green plum will transport you to the world of The Little Prince, rekindling the excitement and curiosity of childhood.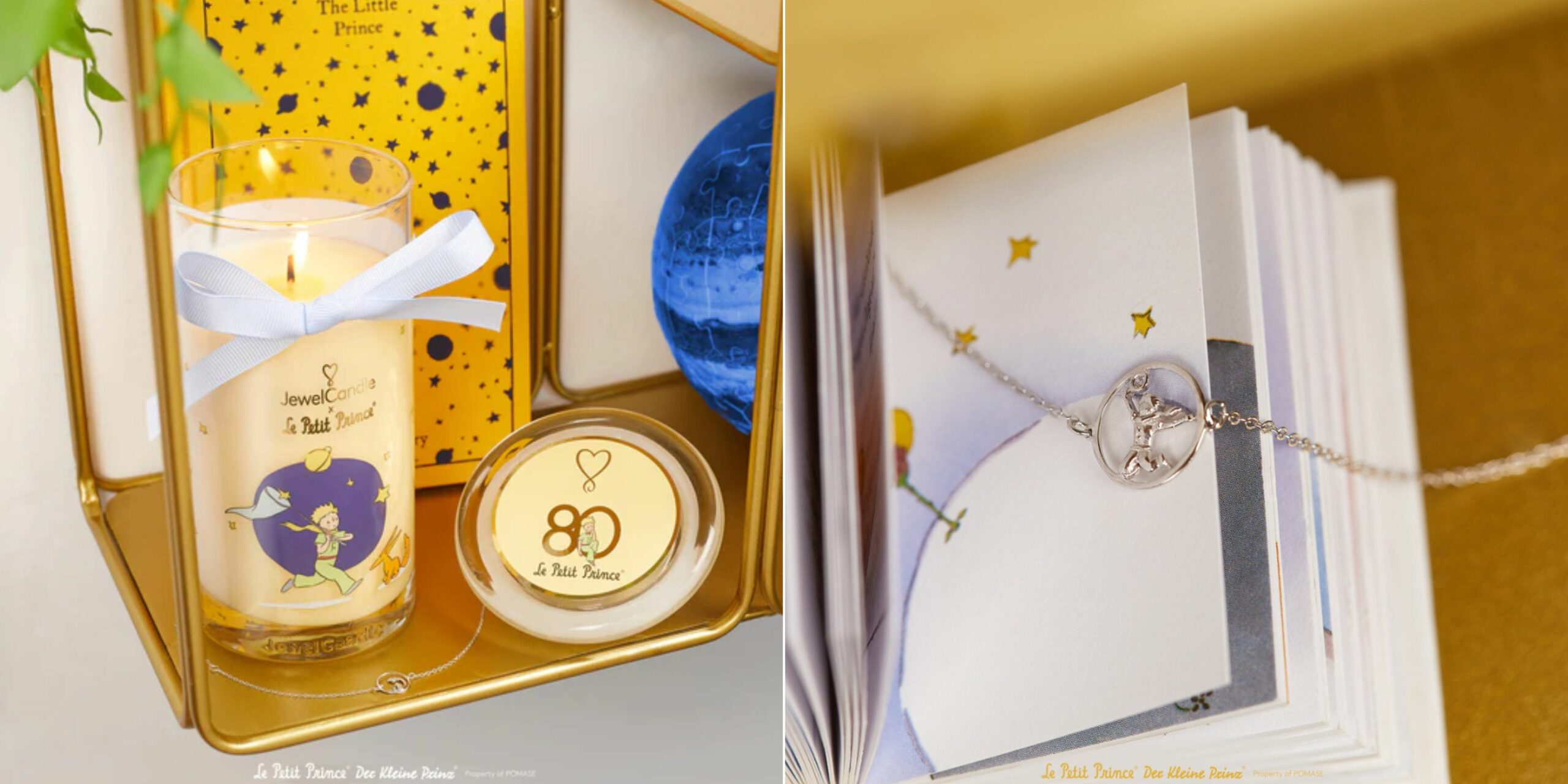 The essence of the story is captured in every fragrance note. This fragrance reveals a sumptuous blend of golden woods, evoking the lush landscape of The Little Prince's asteroid. Warm notes of vanilla, sweet amber, and musk complete the experience, creating a sense of comfort and nostalgia.
The candle's design is a visual tribute to the Little Prince, with every detail representing his journey and deep connection with the world. When the candle burns, it reveals a magnificent 925 sterling silver bracelet with a Little Prince pendant, a magical surprise that embodies the essence of the story.
⭐ Discover the new Little Prince jewel candle on JewelCandle.eu