On 10 May, Livraria Lello bookshop, in partnership with the Antoine de Saint-Exupéry Estate, celebrated the 80th anniversary of the publication of The Little Prince in Porto. The program included an exclusive exhibition devoted to The Little Prince and Antoine de Saint-Exupéry, featuring the author's bracelet found in the Mediterranean Sea, and the launch of a special anniversary edition of The Little Prince..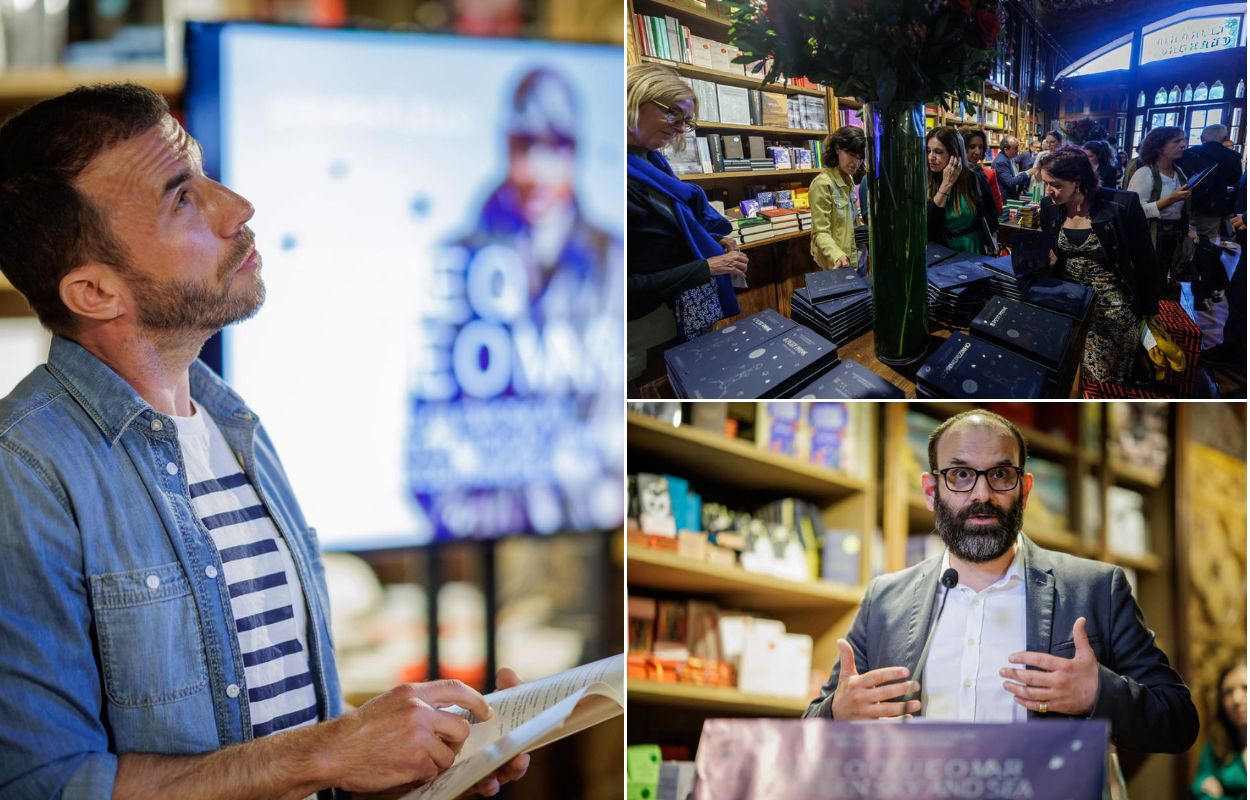 This edition is printed in silver on a blue background, sending the reader into the space world of the Little Prince. The pages are closed and untrimmed, as was the tradition in the printing industry in the past, and can be opened with a personalized bookmark provided with the book. The book also contains an additional chapter with exclusive material such as photographs and a biography of the author, Exupéry's diary from 1944, a pencil drawing of the Little Prince and the image of Exupéry's bracelet, found in the Mediterranean in 1998, and exhibited at the Livraria Lello. The book is available in four languages: Portuguese, French, English and Spanish.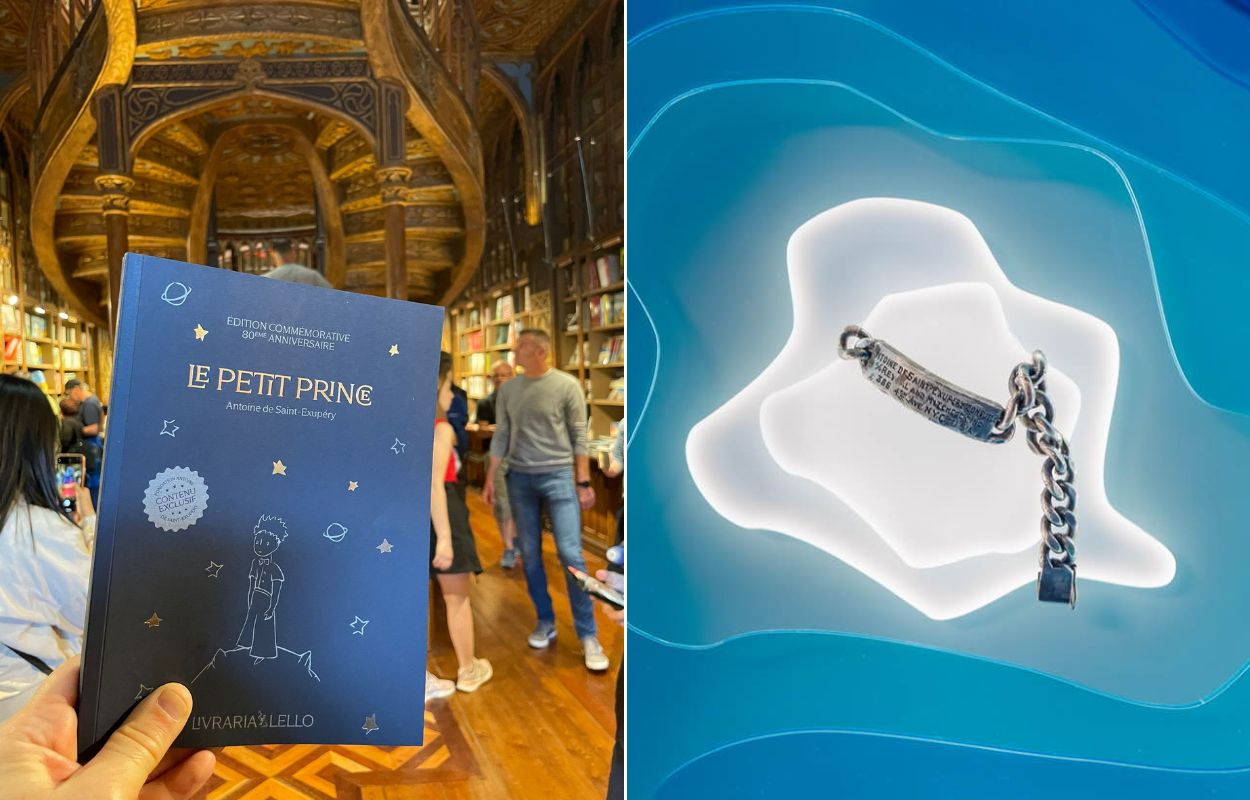 The French and English editions are respectively printed at 260 and 525 numbered and signed copies, identical to the special edition of the first edition of 1943. The copies will be signed by the director of the Lello bookshop and by Antoine de Saint-Exupéry's great-nephew, Thomas Rivière.
The inauguration of this exceptional exhibition in Porto was attended by a number of personalities: Thomas Rivière of the Succession Saint-Exupéry, but also Filipe Araújo, deputy mayor of Porto, who emphasized the importance of the partnership between the bookshop and the Succession Antoine Saint-Exupéry for the city's cultural dynamism and international standing, as well as actors Pedro Granger and Renato Godinho, who read a few passages from The Little Prince.
📷 Cr photos: Livraria Lello