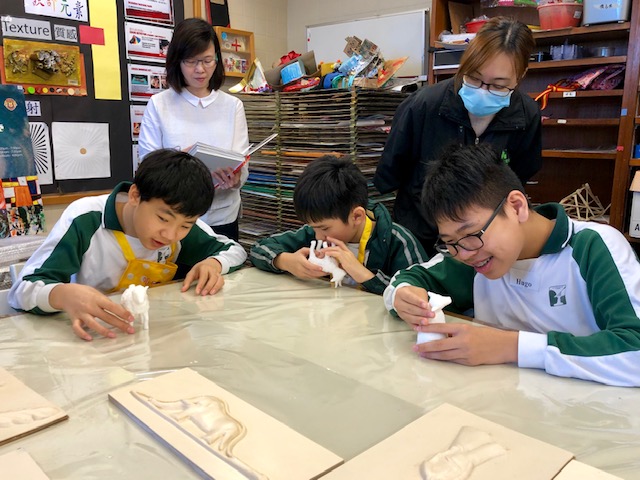 Southeast Asia Journey: ACT III – Hong Kong.
Claude Garrandes, president of Association Arrimage , was in South East Asia to conduct educational workshops for ill-sighted and blinds adults and children, and to accompany the film 'Invisible Essence The Little Prince' in his Asian previews.
The last stage of this asian trip took place in Hong Kong.
After visiting Ebenezer School and Home for the Visually Impaired, the main school for ill-sighted and blinds students, we organized three workshop sessions for their students.
Aliènette Coldfire the young blind prodigy singer, made us the pleasure to take part in a workshop session.
We would like to thank the Fondation Antoine de Saint-Exupéry pour la Jeunesse, IWC Schaffhausen and especially Noletta Chiu, MEDIALINK ANIMATIONAL INTERNATIONAL LIMITED Remy Wong School Principal, Lim Tai Deputy Principal, Céline Lam the Art teacher and all of the school teaching team and especially Y-Jean Mun-Delsalle who volunteered to took care of the logistics of these different missions in Asia for Association Arrimage and the Fondation Antoine de Saint-Exupéry pour la Jeunesse, and took part in the animation and translation of the educational workshops.