Lello Bookstore, recognized as the "most beautiful bookstore in the world", is located in Porto, Portugal. It is located in the historic center of the city, and features neo-Gothic architecture, with a magnificent central wooden staircase and large stained glass windows on the roof.
It celebrates its 11th birthday this year… and will also celebrate the 80th birthday of the Little Prince with a bang!
New artistic installations, an exhibition, and a room entirely dedicated to the Little Prince were installed in December, marking the start of a partnership on the occasion of Christmas.
The presentation of original editions of the 1943 book, but also activities in bookstores with a photo booth and the presence of the aviator, exclusive editions of the book published by the bookstore, magnificent tote bags, puzzles, coloring, and pencils are sold only, and exclusively in this superb bookstore in Porto.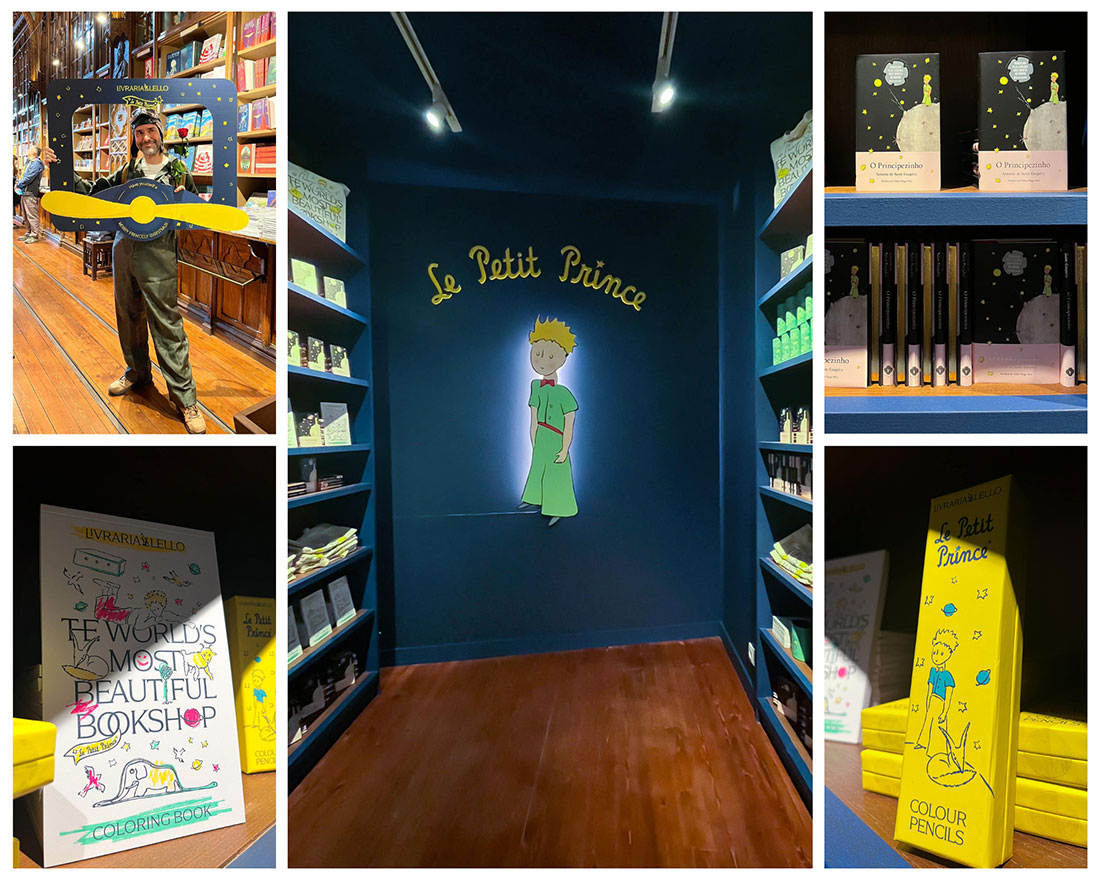 In 2022, the Lello bookstore launched a campaign called "Livraria Lello X UNICEF – READ FOR UKRAINE", consisting of raising funds through the sale of a Ukrainian translation of The Little Prince.
For each copy sold, now published in Ukrainian, the Lello bookstore donates ten euros to UNICEF.
You too, be part of the million visitors a year to discover the Lello bookstore, and go to Porto to celebrate the 80th anniversary of the Little Prince!