ONEART recently opened a pop-up store on the 2nd floor of the BHV Marais, offering customers the opportunity to purchase original posters of Antoine de Saint-Exupéry's famous tale, The Little Prince. This pop-up store is a must-see for The Little Prince fans looking to decorate their homes with unique pieces.
A timeless tale that touches all generations, The Little Prince has captivated millions of readers around the world. The illustrations of history are just as iconic, and the ONEART posters pay tribute to this classic aesthetic while adding a contemporary touch.
The posters are also a great gift idea for friends and family who appreciate the Little Prince's story.
The prettier collection of Little Prince posters awaits you until May 2!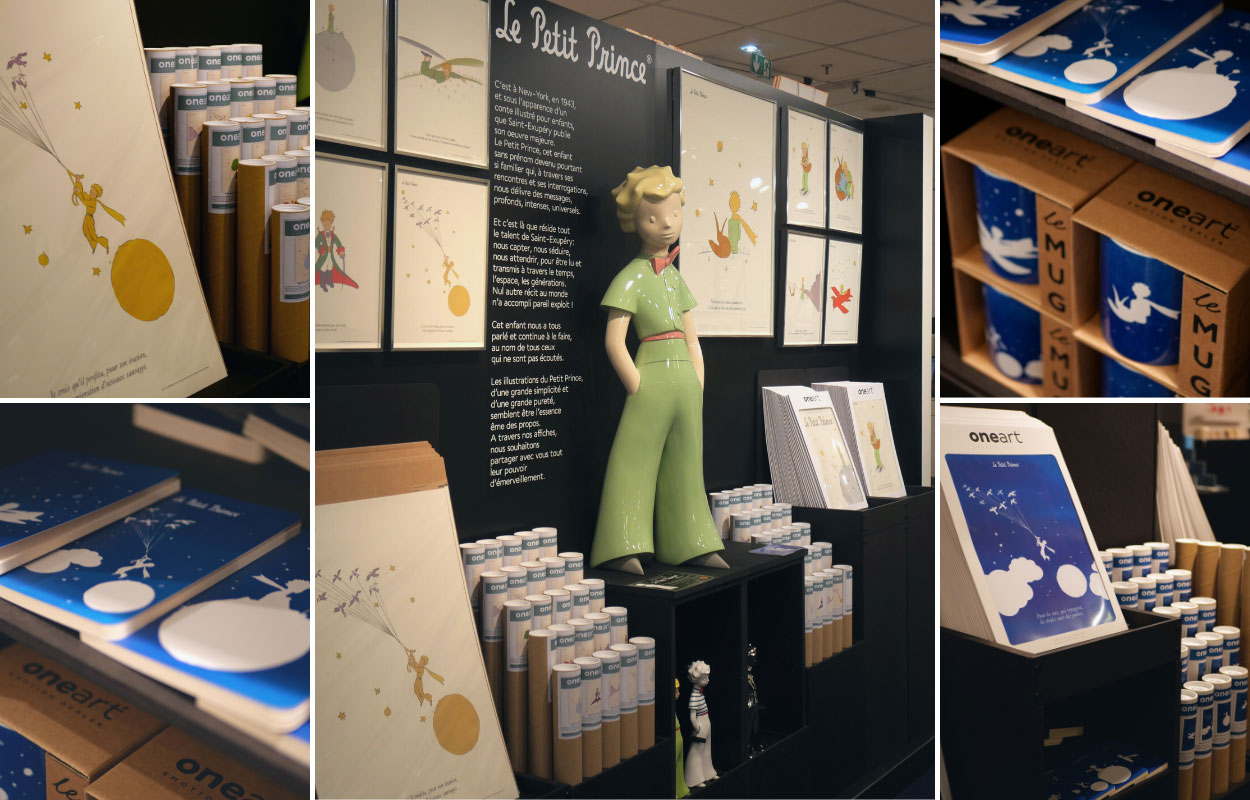 Oneart is an art publishing poster printer and a creator and manufacturer of everyday objects. Great authors and companies have entrusted them with their graphic heritage to make exclusive collections. 
📍 52 Rue de Rivoli, 75004 Paris
⭐ Find all the Petit Prince by Oneart posters on Le Petit Prince Collection!
Cr. photos : Oneart