Maison Malfroy, the famous silk designer manufacturer, recently unveiled its new scarf collection in collaboration with The Little Prince. This collection consists of three beautiful silk squares, each adorned with original watercolors by Antoine de Saint-Exupéry depicting all the important elements of the book.✨
The Malfroy square is the ultimate silk scarf. Made from the finest silk twill and printed with the utmost care, it is an exceptional accessory. The vibrant colors, soft silk, and handmade finish make it unique and are the hallmarks of its high quality.
Treat yourself to one of these beautiful silk squares to add a touch of elegance and sophistication to your look.
⭐ An exclusive to discover on The Little Prince Collection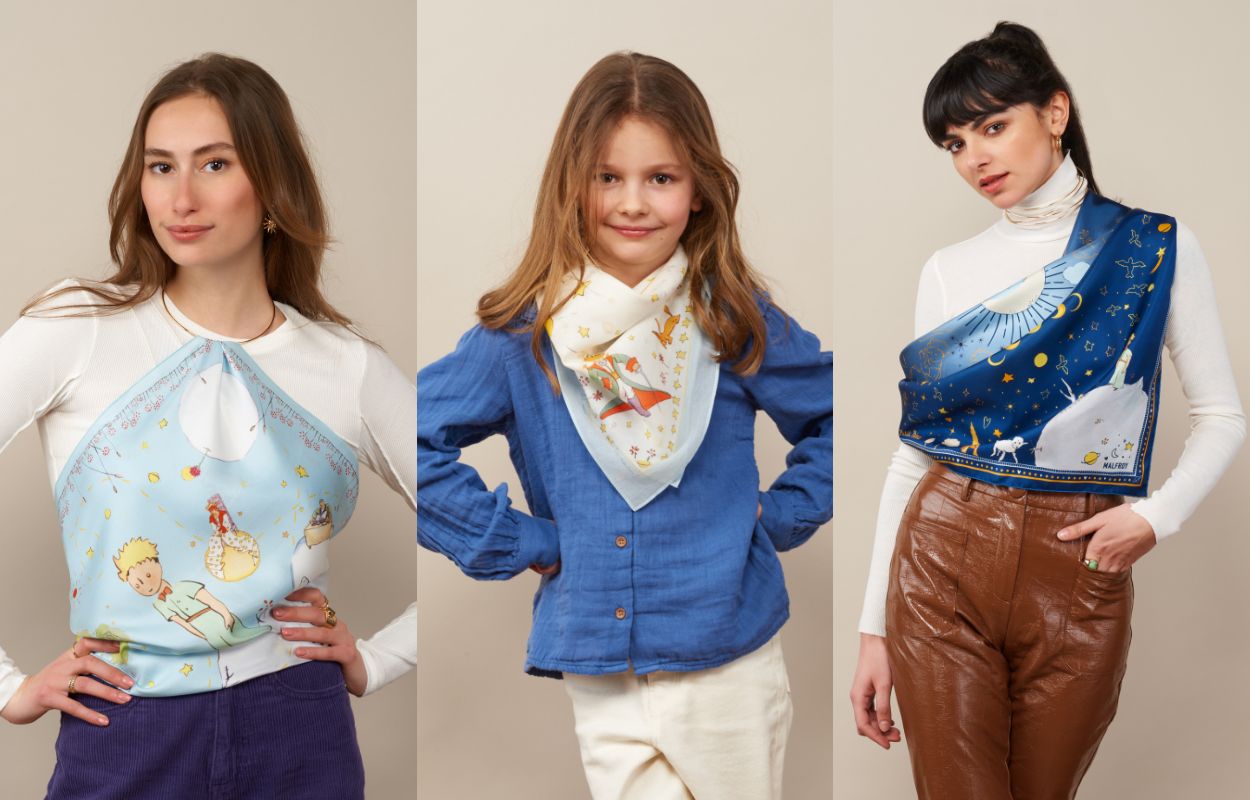 Made from the finest quality silk, these scarves are light and soft and will bring coolness in summer and warmth in winter. The hypoallergenic and antibacterial properties of silk will protect your skin.