For the holiday season, the official Little Prince boutique welcomes 3 new creations from Maison Malfroy full of poetry and elegance, each adorned with original watercolors by Antoine de Saint-Exupéry depicting all the important elements of the book ✨
Silk Scarf 30% – Dive into the Cosmic Exploration of the Little Prince
With this silk scarf, the Little Prince flies beyond his home planet to explore the universe and meet its inhabitants. His journey takes him from planet to planet, discovering characters emblematic of the story, including the sweet rose, his friend the fox, and the drawn sheep. This scarf tells the story of The Little Prince in an imaginative fashion, paying tribute to the famous narrator, Antoine de Saint-Exupéry, and his poetic tale.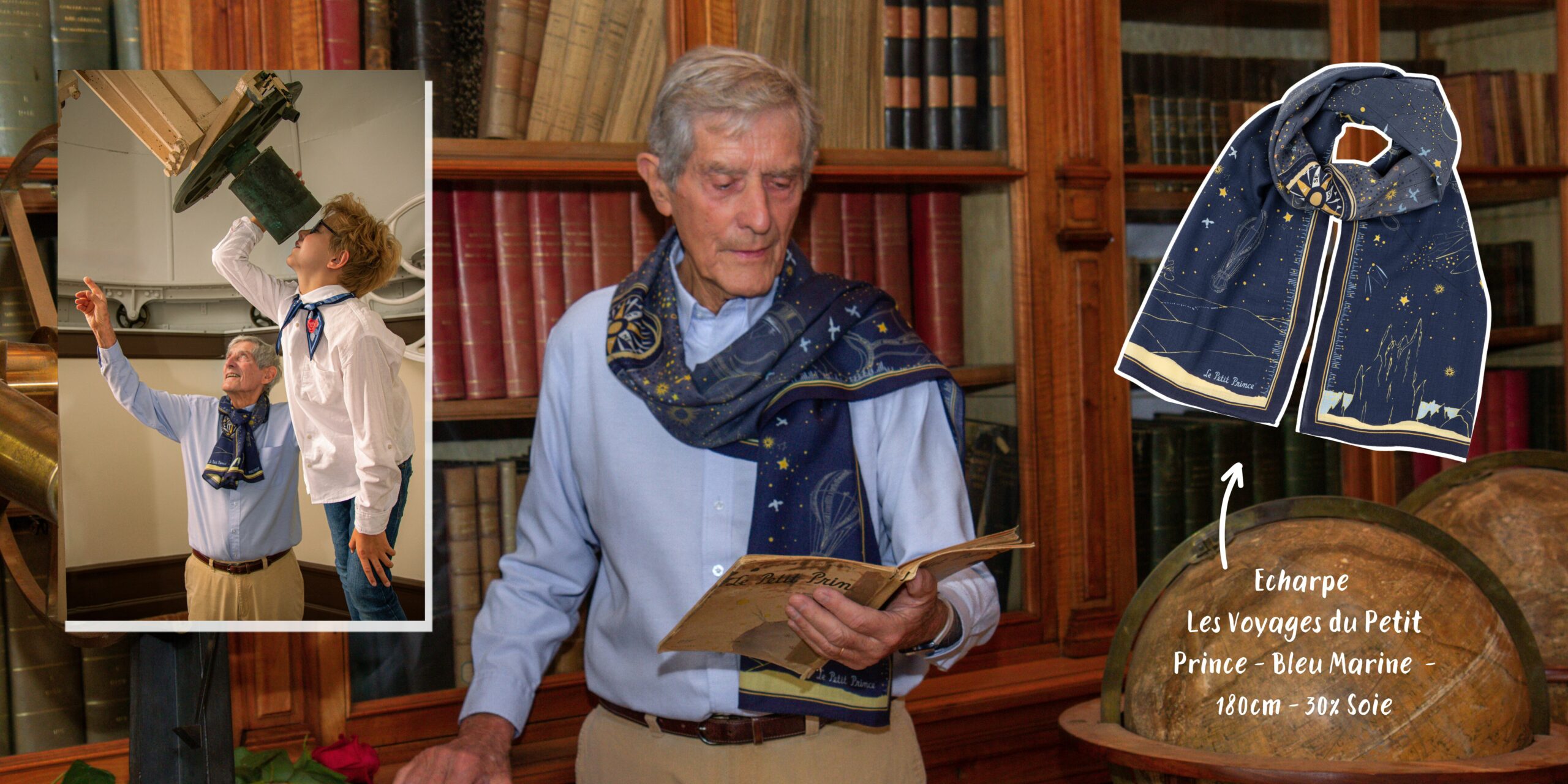 The Malfroy scarf in wool and silk can be simply tied around your neck to dress elegantly while protecting you from the cold. You can also wear it around your waist to cinch in a dress or coat, offering multiple possibilities for expressing your style.
Twilly 100% Silk – A poetic accessory that can be worn in a thousand ways
The two Twilly by Maison Malfroy are real little poetic treasures. These silk ribbons let you express your creativity by wearing them in a thousand different ways: as a bracelet, in your hair, on a belt, or on a bag. Each Twilly is adorned with original watercolors by Antoine de Saint-Exupéry, depicting key scenes from the Little Prince tale.
The meaning and poetry of these little twillys will plunge you into a joyful aerial setting where the rose, brimming with finesse and beauty and the personification of femininity, will shed light on the Little Prince's love for her, plunging him into his inner reflections…
All Maison Malfroy creations are of French origin and printed in Italy, guaranteeing the quality and craftsmanship that make these fashion pieces unique treasures…